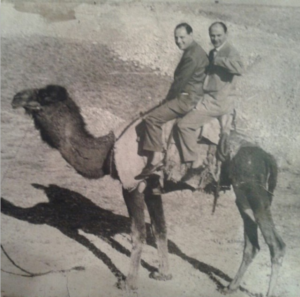 The art studio Victor Popescu was founded in the 50s.
Victor Popescu gave up his profession as a graduate engineer and established the art studio instead, with focus on art from the 18th and 19th century (furniture, porcelain, paintings) as well as particularly precious oriental carpets. Furthermore, he was a sworn authority for the IHK for 25 years.
The art studio is perpetuated by the founder's daughter, Dr. Stela Popescu-Böttger.